Whether you are in the market for a new home or improving a home you already own, River Valley Community Federal Credit Union offers you mortgage loan products to meet your needs. Our Real Estate department offers you personalized, professional and local service. As an owner of the credit union your best interests are always in mind.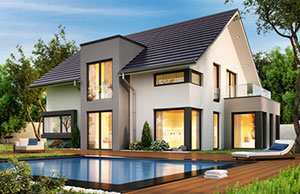 Our mortgage services include:
Low closing costs
Potential tax deduction on interest paid
Working for you, not commission
No prepayment penalties
We have a selection of affordable loans to meet your needs, including:
Fixed rate mortgages
"Less than perfect credit" loans
Home Equity loans
Land only
Mobile Home with Real Estate
We offer competitive rates and great service to save you time and money. We've earned the reputation of being efficient and trustworthy. In addition, our loan approval process is done locally. Contact us today to find out how we can help secure a mortgage loan to meet your needs.
Learn more about our First Mortgage Program and great mortgage rates (new window).
* CLICK ON THE LINK BELOW.
* COMPLETE THE APPLICATION.
* WHEN FINISHED, DOWNLOAD IT AND SEND IT TO:     support@myrvcu.com
Our loan offers will contact you and begin the process!  Real Estate App
Mortgage FAQ's
At what stage of the home-buying process should I visit my credit union?
What is a first mortgage?
What is a second mortgage?
Is comparing APRs the best way to decide which lender has the lowest rates and fees?
Tell me more about closing fees and how they are determined.
What is title insurance and why do I need it?